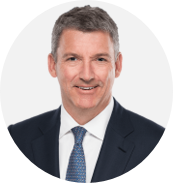 Graham Clempson
President and Director
35+ years of investment banking, private equity, business development and boardroom experience
Mr. Clempson serves as our President and is a Director on our Board. He is Vice Chairman of MidOcean, which he co-founded in 2003, and serves on MidOcean's Executive Board with a focus on the firm's Investment Strategy, Portfolio Management and Business Development functions based in New York. Prior to his current position, Mr. Clempson was MidOcean's European Managing Partner, based in London, from the firm's inception until 2012.
In addition to his role at MidOcean, Mr. Clempson serves as Managing Partner at Quartic Capital LLP, which he founded in 2012. Quartic Capital LLP invests in and manages complex portfolios of secondary private equity assets, in partnership with Coller Capital, a leading global secondary private equity investment firm.
Prior to co-founding MidOcean, Mr. Clempson held various leadership positions in the European finance and private equity sectors, including CEO of Morgan Grenfell Private Equity, European Managing Partner of Deutsche Bank Capital Partners, and Co-Head of European Investment Banking at Deutsche Bank, with particular responsibility for the bank's Financial Sponsor Coverage, Leveraged Finance and High Yield departments. Mr. Clempson began his career at Bankers Trust Company in 1983.
Mr. Clempson currently serves on the board of directors of Display Data Plc, Bandier Holdings LLC, Allied Film Makers Ltd and Thorough Events Holdings Ltd, as well as a member of the Board of Governors of the Parsons School of Design in New York. Mr. Clempson's previous board roles have included Piaggio & C. SpA, Laurel Pub Co Ltd and United Biscuits Plc. Mr. Clempson received his M.A. in Law from Oxford University.
Corporate Leadership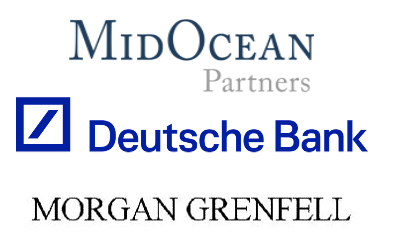 Board and Advisory